Home
Reservations
Our Rooms
Directions
Links
Contact Us
Cathleen & Bruce DeLuke
9 Whitney Place
Saratoga Springs, NY 12866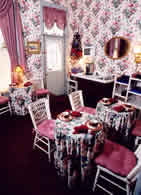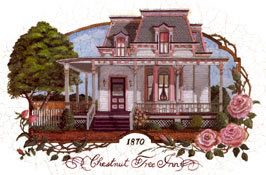 Toll free: 1. 866. 427. 0838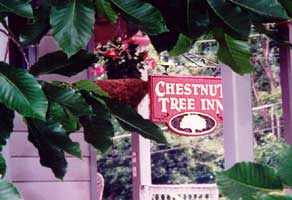 Cathleen and Bruce DeLuke invite you to step back in time and stay in one of Saratoga Springs fine traditional guest houses. This beautiful Victorian Bed and Breakfast is nestled on a quiet tree-lined street and has been accommodating guests for more than 15 years. The Inn has been refurbished and furnished with turn-of the century antique furniture, and offers seven rooms all with private baths and air conditioning. Whether it's having breakfast in the courtyard, sipping wine on the award-winning porch or spending a romantic evening in one of the Inn's finely appointed rooms, you will experience the unique hospitality of a bygone age.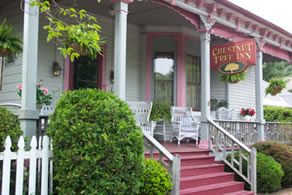 The Chestnut Tree Inn is located in the Heart of Saratoga Springs recently voted "One of Americas most walk-able cities by "Walking Magazine." The Inn is less than a 10-minute stroll to the famed Saratoga Racetrack, the oldest thoroughbred facility in the country.
It's also easy walking distance to downtown Saratoga Springs, where you'll find shopping, restaurants, and museums. Other nearby attractions include Saratoga Lake, the luxurious Mineral Baths, The Saratoga Performing Arts Center and Skidmore College.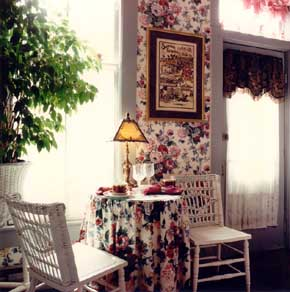 Come to the Chestnut Tree Inn and sample a gentler more peaceful time in Saratoga's history. The Inn prides itself in offering its guests the complete Saratoga experience. Visit the Chestnut Tree Inn and sample what it's like to be pampered with 19th Century elegance.